Agenda 2022
Agenda 2022
Best practices in Risk and Control Self-Assessment
Financial Institutions are required to demonstrate an in-depth understanding of their most pressing operational risks and be able to clearly evidence what activities they are undertaking to manage, control and mitigate them. Risk and Control Self-Assessment processes are a popular approach and are actively used by banks, insurers and asset managers, to identify and assess their operational risks in an efficient way.  Few organisations have been able to fully realise the potential of carrying out RCSAs. Join this interactive workshop to better understand: 
How you can better benefit from your RCSAs and identify any existing gaps
How to effectively assess if your RCSAs are up to date
How you can make your RCSAs are as informative as possible
Managing partner
Chapelle
Ariane Chapelle is an honorary reader at University College London (UCL) and is an internationally recognised trainer and consultant in risk. She teaches Operational risk measurement for financial institutions and is a fellow of the Institute of Operational Risk..
Chapelle founded and runs her adivsory and training practice in risk management, serving financial organisations and international institutions of all sizes, including central banks and UN agencies. She is a former holder of the chair of international finance at the University of Brussels with backgrounds in internal audit, credit risk and investment risk. She has been active in operational risk management since 2000 and was formerly head of operational risk management at ING Group and Lloyds Banking Group.
Registration, coffee and networking
Grab a coffee, croissant and chat with your peers. A light breakfast will be served. 
Breakfast briefings start from 8 am.
The great resignation: the new kid on the block keeping us awake at night breakfast briefing
The pandemic changed so many things, from the way people work to key priorities. Emerging from this period, many are rethinking work, family and the day-to-day grind. The great resignation is real and the financial services industry has not escaped unscathed. How are leading firms dealing with high turn-over, a skills shortage and weaning interest from new graduates?
Join industry leaders as they explore
Strategies to retain talent and acquire new graduates
Encouraging employee engagement
Developing inclusivity
Creating interest around current vacancies
Planning for the future workforce
Improving leadership management skills
5 key priorities for op risk professionals today
Join US regulatory and supervisory bodies as they explore their top priorities from operational, cyber, concentration and cloud risk through to failovers
Editor, risk management
Risk.net
Tom Osborn is the desk editor of Risk.net's risk management coverage. Prior to joining Risk, he reported on the futures and foreign exchange industries for Dow Jones' Financial News and the Euromoney group of publications. Osborn holds a bachelor's degree in English literature from the University of Warwick.
Deputy director for policy
Federal Reserve Board's Division of Supervision and Regulation
Arthur Lindo (Art) is the Deputy Director for Policy in the Federal Reserve Board's Division of Supervision and Regulation.  His principal responsibilities include overseeing the development and assessment of the effectiveness of Board regulations and policies affecting the financial services sector and coordinating the Board's domestic and international regulatory programs.  He also advises the Board on emerging policy matters that have implications for the supervision and regulation of the financial services sector. Art is an active participant in various committees in the Federal Reserve System and is the Chairman of the Basel Committee's Operational Resiliency Working Group.
Art has a BA in Accounting from the Catholic University of America and a MBA in Finance from the George Washington University.
Deputy comptroller for operational risk
Office of the Comptroller of the Currency
Kevin Greenfield is the Deputy Comptroller for Operational Risk at the Office of the Comptroller of the Currency (OCC).
In this role, Mr. Greenfield oversees development of policy and examination procedures addressing operational risk, bank information technology, cybersecurity, critical infrastructure resilience, payments systems, and corporate and risk governance. He assumed these responsibilities in November 2019.
Prior to this role, Mr. Greenfield served as the Director for Bank Information Technology for the Operational Risk Division where he managed a team responsible for developing, communicating, and interpreting policies for the OCC's supervision of technology operations at financial institutions. He represented the OCC on several interagency groups that focus on coordination and development of information technology risk management supervisory guidance for such topics as information security, resiliency, technology operations, corporate governance, and independent risk management.
Prior to being named Director for Bank Information Technology in 2014, Mr. Greenfield spent 14 years with the OCC's Large Bank Supervision Department, where he gained experience examining large and complex technology operations at several of the largest U.S. financial institutions. In this role, he held various technology supervision roles at large financial institutions based in Pittsburgh, Charlotte, and New York City.
Mr. Greenfield is a graduate of the University of Dayton and holds the Certified Information Systems Auditor professional certification.
Lost in (digital) transformation: how risk, resilience, and digital are converging
Sponsored by:

Transformations are inevitable and success is not optional. There are many factors that drive changes and transformations, but all are reacting to existing risks and all present new risks, perhaps more now than ever before. The traditional approach has relied heavily on managing financial risks and project risks, including change management, but the pace of change and the cost of failure are too great to rely on analog transformation techniques. In this session, you'll learn how digital disruptors are employing a resilience-first mindset by:
Collaborating across first and second-line teams to understand risk, compliance, and control implications holistically
Driving end-to-end solutioning that stretches beyond teams, businesses, groups, and lines of defense
Gaining greater visibility of control effectiveness and changes in risk levels while reducing operating costs
How are leading FIs keeping pace with operational resilience expectations? Empirical insights from practitioners panel
Sponsored by:

Over the past decade, the financial services industry has faced an evolving landscape, with growing threats to operations, IT systems, offices and workforce. From the prevalence of third party risks through to natural or man-made crises, the emphasis on preparedness and response has never been so crucial to sector wide resilience and maintaining public confidence.
Macro: How we can develop more robust operational resilience in the banking industry
Complying with regulatory mandates: how do you recover from physical events?
Process improvement and management: reviewing to consider current threats
End to end mapping of underlying assets
Developing a risk tolerance statement:  when would you start feeling the pinch?
Techniques with data, systems, tools and other capabilities which can help us understand a firm's ability to overcome a given situation and its true resilience.·
Managing nonfinancial risks arising from the sustainability agenda
Sponsored by: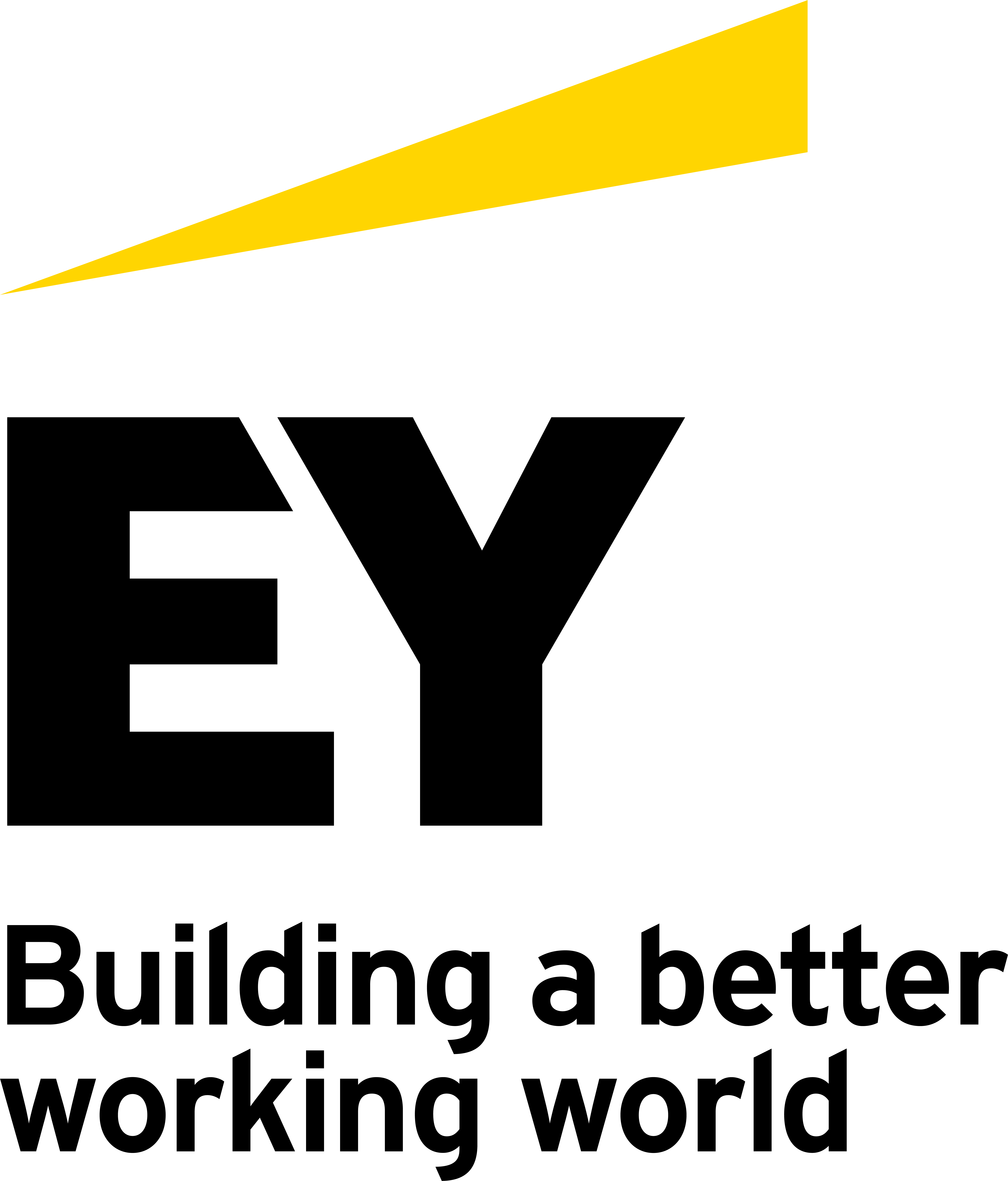 Financial institutions have recognized the critical importance of climate change and sustainability to their business strategy, and have made ambitious commitments to their shareholders and stakeholders. Arising alongside these ambitious commitments are both reputational and operational risks that must be addressed. Risk and Control stakeholders must define strategies to address emerging risks associated with climate change and the sustainability agenda. Join sustainability and climate risk experts as they break down:
Defining strategies to manage risks associated with missing public commitments and targets
Protecting customers, and the firm, from greenwashing of products and services
Senior manager, sustainable finance
EY
Kaitlin Johnson is a Senior Manager in EY's financial services consulting practice, focused on sustainable finance.  Kaitlin has supported global banks in designing and implementing their climate risk programs, developing their sustainability strategies and target operating models, and calculating financed emissions and setting decarbonization targets.  Prior to sustainable finance, Kaitlin focused on conduct risk and front office controls. 
She has a B.A. in Economics from Barnard College and holds the Sustainability and Climate Risk (SCR) certificate from GARP.  She is currently pursuing an M.S. in Sustainability Management from Columbia University
Vice president | sustainability & climate risk management
Sumitomo Mitsui Banking Corporation
Networking coffee break and knowledge cafes
Sponsored by: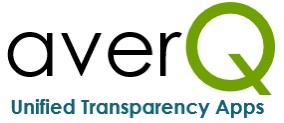 Feel free to grab a coffee, take a meeting or hop into one of our Knowledge Café hubs for an informal discussion with your colleagues. 
Knowledge cafes in the networking hub 
You are a victim of a cyber-attack – So what now?
Yogesh Mudgal, Director, operational risk; emerging tech risk, enterprise engineering & architecture, cloud
Managing diverse operational risks for resilience in dynamic enterprise.
Renuka Shankar, Founder, averQ In
Jeff Brandeis, Vice president of sales, averQ
 AML efficiencies: systems and technology
Krishna Nair, Head of AML and fraud technologies, MUFG in the Americas
Chief executive officer and founder
AverQ
Renuka Shankar is in charge of the product strategy of averQ with a vision towards delivering high-value transparency solutions to financial institutions to manage their financial and operational risk. She strives to intently listen and empathize with customer needs, and enjoys building teams to deliver innovative solutions.
She was previously the cofounder & Vice President of Engineering at Certus Software Inc., where she delivered market-leading GRC solutions for Fortune 1000 companies. Prior to Certus, she was part of the early team at Rightworks through its $1B valuation and subsequent merger with i2 Inc. At Rightworks she led product development, technical partnerships, and customer services for both B2B marketplaces and enterprise clients. Her early career was in applied research in Human Computer Interactions at NASA Ames Center and technology transfer programs to leading aerospace companies.
She has an M.S. in Electrical Engineering from Vanderbilt University and B.E. from Anna University, India
Operational risk - global head enterprise tech/cyber risk; engineering & architecture, cloud, emerging tech
Citi
Live stream: Update on operational resilience expectations
Head of operational risk & resilience division
Bank of England
Mariam is currently Head of Operational Risk and Resilience Risk Division within the Supervisory Risk Specialists at the Bank of England. She has responsibility for the implementation of the operational resilience policy and cyber stress testing. Previously, Mariam led the credit risk analysis for the solvency and climate stress tests as Head of Credit Risk Division. She has experience in financial and operational resilience in banks and FMIs. Mariam has a PhD in Financial Economics from Imperial College.
The rise of digital risk: making sense of digital networks and an expanding ecosystem panel
Sponsored by: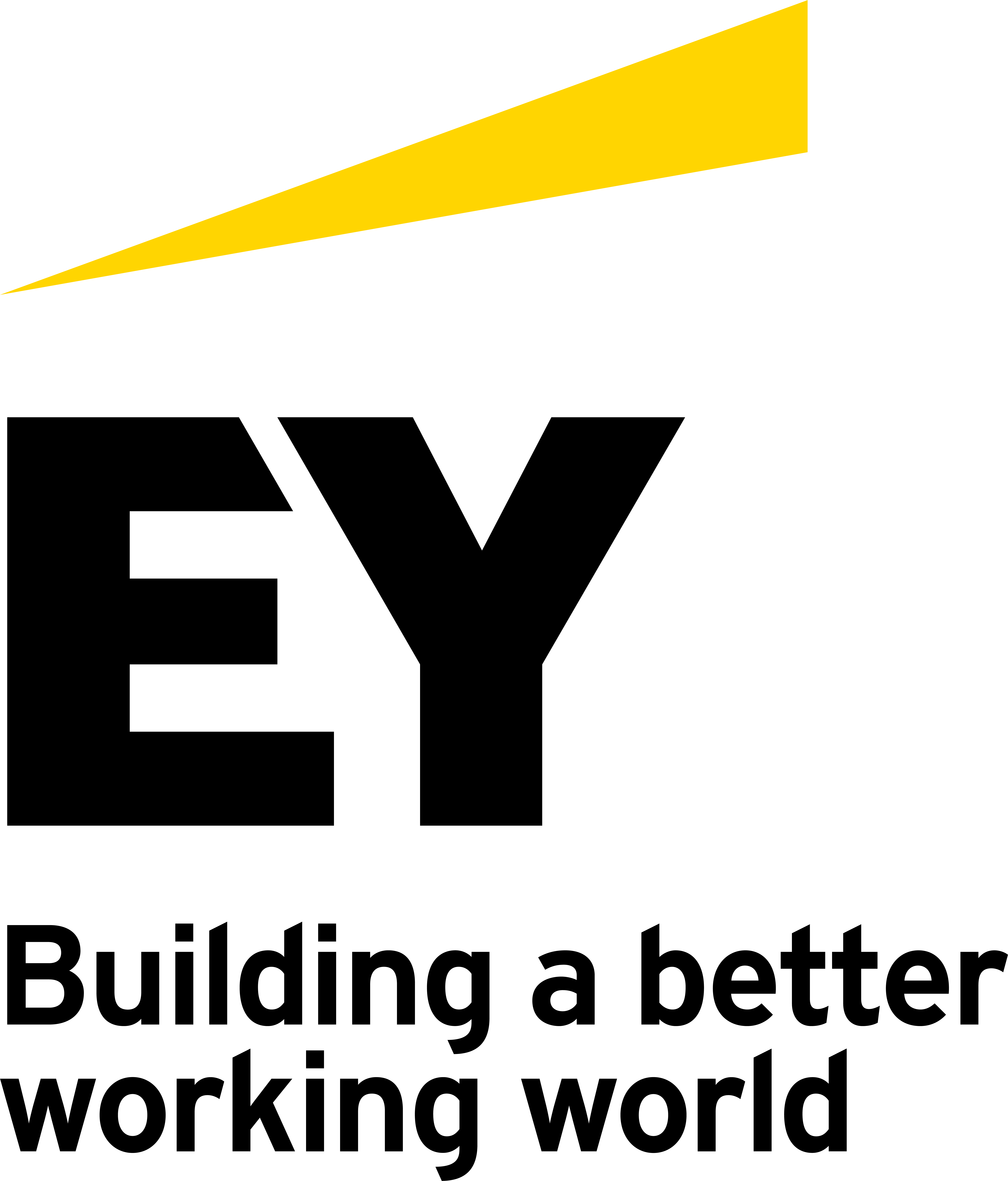 As traditional financial services institutions continue on a path of accelerated digital transformation how are risk leaders anticipating and mitigating cyber, third party and ICT risk? Join technology risk and digital risk experts as they break down:
How digital networks introduce risk: the impact of big tech and service delivery
Working with big tech and third parties to deliver services and the resultant considerations for operational risk
Why we're more vulnerable to cyber-attacks and natural disasters than ever before
Stream
Methods and strategies room
Executive boardroom: Utilization of frameworks and risk quantification for better decision making
Sponsored by:

An interactive panel discussion with industry leaders on the unique challenges facing Financial Services risk and resilience practitioners.  There are no shortage of rules, frameworks, and methods available.  During this discussion, we will focus on optimization in the interest of more effective decision making while addressing a myriad of rules, frameworks, and threats.
Join the discussion to collaborate with experts on
The value harmonization of regulatory requirements provides to risk management
How risk quantification helps organizations improve decision making
How Financial Services organizations are preparing for "certain uncertainty"
Executive boardroom: Scenario construction: taking a standardized approach to benchmarking risk exposures
Sponsored by: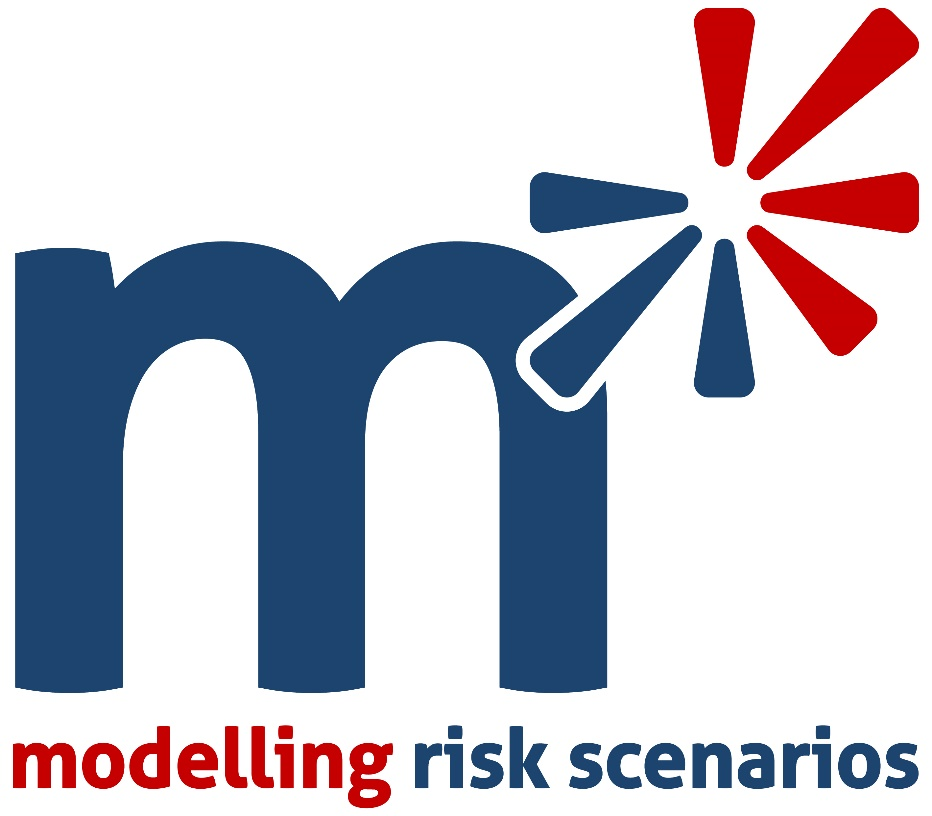 One of the key obstacles facing operational risk departments is the distinct lack of forward facing data to help them articulate risk exposures. Nowhere is this more evident than in emerging risks and tail events where the data isn't available or a given financial institution simply hasn't the experience. How are industry players proposing to bridge this gap and create an industry standard that paints a holistic picture?
Delve into how FIs are overcoming these data challenges and using scenario generation techniques to:
Use quantitative techniques to determine the risk exposure of specific situations
Understand how specific scenarios would impact a given organisation, the losses and the potential consequences
Set an industry standard
Executive Boardroom: TPRM 2.0: how firms are navigating increasing complexities
Sponsored by:

 As FIs have operated in an increasingly digital landscape, the digital risk ecosystem, including cloud risk and IT, has become increasingly complex. Moving beyond COVID 19, firms are also developing mechanisms to prioritise third-party ESG risks. How are FIs keeping ahead of the regulatory landscape and evolving their approach to TPRM in such a complex environment?
Listen in to gain practical insights into:
How to approach TPRM in the face of strict  regulatory requirements and an evolving threat landscape
How to strengthen your approach, safeguard your supply chain and stay compliant
How you can develop appropriate measures to prioritize third party ESG risks
Stream
Emerging and rapidly evolving risk room
Getting to grips with climate risk: salient considerations for operational risk leaders
Fines are on the horizon. As climate risk and ESG climb the global agenda, how do they factor into the already complex supervisory landscape?
Sit in on this discussion to gain exclusive practical insights exploring:
Business continuity and resilience with a focus on offices and infrastructure
Meeting new regulatory requirements
Thinking outside of the box: health and safety and location strategy
Supply chain: disruption and resilience, from net zero commitments, labor laws and human rights
Disclosure requirements  
Litigation and greenwashing controls
Senior director of quantitative assessments
United Health Group
Michael Barton is the Director of Operational Risk Quantification and Scenario Analysis at AIG.  In his role, he leads the development and implementation of operational risk stress testing, economic capital estimation, and allocation of those estimates to the business lines, as well as supporting the development of and quantification of operational loss scenarios for the organization.  In this role, Michael has worked extensively with cyber and business professionals around identifying and quantifying cyber risk.  Before working at AIG, Michael was the Head of the Regulatory Solutions Quantification group in U.S. Bank's Corporate Treasury department.  In this role, he was responsible for CCAR/DFAST and Regulatory Capital modeling for Operational Risk as well as setting up a governance framework for models and analytical tools in the Corporate Treasury department.  Previous to those roles, Michael worked in an actuarial capacity at Sun Life Financial in Boston handling variable annuity reserving, fixed and variable annuity lapse study estimations, and retirement product pricing.  He held a similar variable annuity reserving role in Security Benefit Corporation in Topeka, KS before that.  Michael has a Bachelor's Degree in Mathematics with an Actuarial Emphasis, and a Master's Degree in Theology.
Environmental and social risk officer
Societe Generale
Senior vice president, operational and resilience risk
HSBC
Staying ahead of the curve: How to assess and treat emerging and rapidly evolving risk panel
Sponsored by: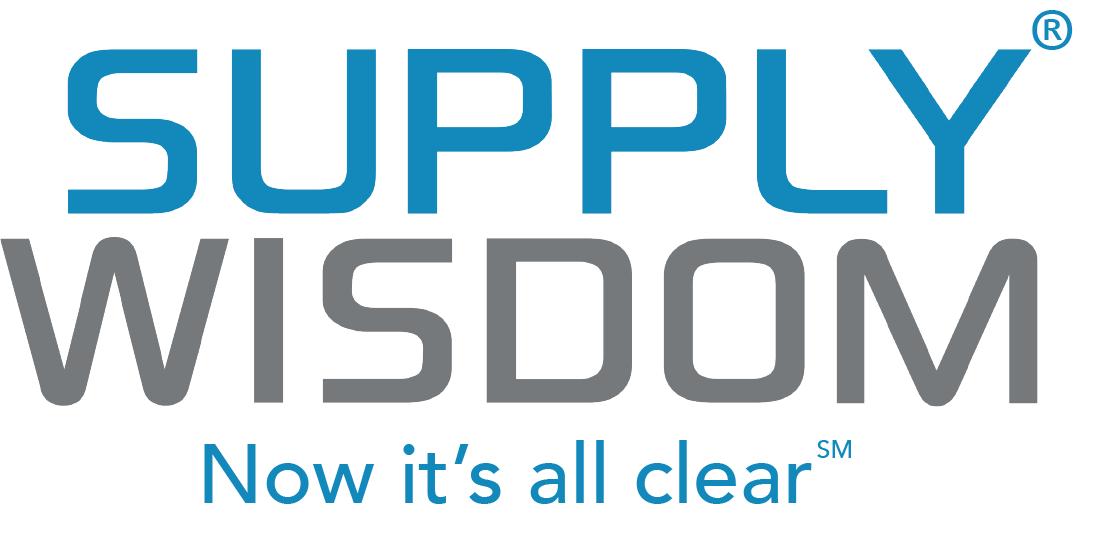 Understanding emerging and rapidly evolving risks
Challenges and opportunities – practical tools for creating value and dealing with emerging and rapidly evolving risks
Executive boardroom: Emerging instruments: demystifying digital assets 
Given the rapid rise, and volatility, of the valuation of digital assets, they are becoming difficult to avoid. Still in its infancy, what are the risks and what should FIs do to prepare themselves for these kinds of emerging instruments?
Join this discussion to understand how digital assets could impact non-financial risk exposures, building on:
How the technology and legal frameworks that underpins them impacts operational risk
How the infrastructure used to exchange them impacts operational risk
The potential risks associated with fraud, cyber, legal and reputational risks
Principal, digital assets
BNY Mellon
Head of Americas supervision
Citadel Securities
Stan is the Head of Americas Supervision at Citadel Securities where he covers the Equities, Futures, and ETF businesses, systematic trading, and trading technology.  Stan is also an Adjunct Professor of Law at Fordham University School of Law teaching Trading, Risk Management & Market Structure Regulation.  Stan previously was a Compliance Officer at Marshall Wace North America L.P. where he specialized in Quantitative Compliance and helped build the core US compliance program and scaled globally to EU and APAC.  Prior to that he worked at Knight Capital Group focusing on algorithmic trading, market structure, and surveillance. He holds a J.D. in Law from Fordham University School of Law where he was an Associate Editor on the Journal of Corporate & Financial Law, and additionally holds an M.Eng. in Engineering Management, M.S. in Pharmaceutical Manufacturing Engineering, and M.A. in Technology, Policy & Ethics from Stevens Institute of Technology.  Stan is Certified in Risk and Information Systems Control ("CRISC"), a Certified Data Privacy Solutions Engineer ("CDPSE") and is also a Certified Fraud Examiner ("CFE"). Stan lectures and publishes on topics including FinTech, RegTech, market structure, alternative data, artificial intelligence, regulatory and enforcement matters, surveillance, cybersecurity, data privacy, and risk management. 
Networking coffee break
Plus, knowledge cafes & peer benchmarking
Sponsored by:

Knowledge cafes:
GRC 2.0: how data-driven GRC is reshaping  the  discipline
Host:
Anne-Sophie Gug, Director - GRC program manager, Société Générale
Operational Resilience: Central to Your Risk Strategies
AVP marketing
MetricStream
Senior sales executive
MetricStream
Ahead of the game: building a smarter cyber risk strategy panel
It is inevitable that cyber risk concerns will continue to grow. Cybersecurity is now listed as one of the top priorities for CEOs globally. Strategies to cyber risk management are now evolving and ownership is no longer seen as the sole responsibility of one specific department. How are leading FIs evolving their approach to cyber risk, transcending departments and better incorporating the perspectives and concerns across supply chain and technical departments?
Networking drinks reception
Sponsored by:

Relax, grab a drink and debrief with your peers.